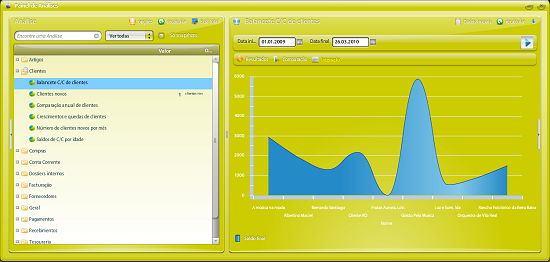 Great news for those small and medium business looking for a fast and realiable cloud based ERP solution. The folks from PHC in Portugal just launched their latest offering, PHC FX, a SaaS system with a full fron built using Adobe Flex.
I personally have been following this project for quite sometime and I must say that the UI looks great, it's clean, easy to navigate and extremely responsive. They've done a great job.
Another great example of what RIA + Cloud services are capable off, enabling excellent Enterprise applications for the end consumer.
Enjoy,
E-